Robert Hohnen
Chief Executive Officer
Robert was a director and Vice Chairman of the Foundation for several years before being appointed as the Foundation's CEO. Robert is an internationally renowned corporate leader and was a Managing Director with Accenture as the Director of Operations for Accenture's Communications, Media and Technology Business Unit in APAC as well as Director of Geographic Services for Asia Pacific. Robert was a Director of the Accenture Foundation and Director of the Accenture group of companies in Australia.
Wolf Sommer
Chief Financial Officer
Chief Financial Officer Wolf is a qualified accountant having joined us as Financial Manager in October 2009. He spent twelve years as Chief Financial Officer with another Foundation in the charitable sector. POWHF has grown considerably in the last seven years making this a vital role.
Holly Zamboni
Director of Fundraising
Holly joined the Prince of Wales Hospital Foundation as Director of Fundraising with a wealth of corporate and fundraising experience. Working for a multi national IT company for over a decade in corporate social responsibility and marketing, Holly followed her passion into helping not for profits secure funding through corporate partnerships and fundraising activities.
Having managed high performing teams has been a highlight of Holly's career and she champions the contribution and inclusion of women in the workplace, and across the community.
Kate Bool
Head of Philanthropy
Kate joined the Foundation in 2021 to manage key relationships with special partners, donors and foundations. With a focus on key projects in the hospital, Kate is available to talk to anyone who is considering making investments in public healthcare through the Prince of Wales Hospital.
Having worked with special partners in both the UK and Australia, and studying at Lilly School of Philanthropy in Indiana, Kate has a wealth of experience and is passionate about providing exceptional service to generous individuals, families and organisations, empowering them to solve the big problems they care about most.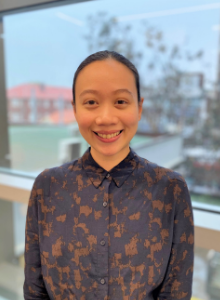 Meg Arias
Digital Marketing Coordinator
Meg joined the Foundation in 2021 to support the digital marketing initiatives and strategy of the Foundation. Meg previously worked in entertainment media, retail, and digital media agencies and she brings with her many years of experience in digital marketing, social media and website management.
Grant Kennedy
Planned Giving | In Memory Manager
Grant started with the foundation in mid-January as the Planned Giving and In-Memory Manager. Grant comes to the foundation with previous not for profit experience in the Bequest, In-Memory and Estates sectors. He is also able to draw from his vast corporate experience in business management, relationship building and management as well as customer service and satisfaction.
Carola Maier
Digital and Direct Marketing Manager
Carola joined the Foundation in February 2019 as Digital and Directing Marketing Manager. Carola has spent many years within both the marketing and health care space, having previously worked at a biomedical research and treatment facility for cancer and diabetes in the United States. Carola received a Dipl. reg. wiss. at WWU in Germany and has lived and worked across six different countries.
Kate Ross
Operations Manager

Kate joined the Foundation in June 2018 to support the executive team, administer the annual grant rounds and manage special projects. Kate comes from the corporate sector, having spent over 10 years in the legal industry before transitioning to communications. She has also worked closely with charity partner, Legacy, spearheading employee engagement and fundraising programs. Kate is a proud cancer survivor, mentor and Prince of Wales Hospital grateful patient. Kate holds a Master of Communication Management from the University of Technology Sydney.
Alexandra Green
Barker St Engagement Officer
Joining the Fundraising team in 2021, Alexandra comes to us with a strong customer-service based background and years of experience in the Healthcare sector. Working as the face of the organisation, our new engagement officer, Alexandra can be found at the Barker street entrance to the Hospital ready to answer any questions about the Foundation and receive your generous donations.
Maryann Shine
Hospital Liaison

Maryann's role at the Foundation is in the High Street office engaging with the community and hospital staff. Maryann has spent many years in broadcasting, predominately in radio at 2UE. During her time there, she was actively involved in community fundraising and was a foundation member of the fundraising committee for Bear Cottage Children's Hospice at Manly. Family members of Maryann have been provided with excellent medical care at Prince of Wales. She has been a Walkely's Judge and won two Australian radio awards, one for the best community service project.
Kristin Davis
Communication and Fundraising Officer
Kristin began working at the Foundation in July of 2018 as Administration Officer and Assistant in Fundraising and has moved to Communications and Fundraising Officer as of July 2019. Kristin has previous experience in social media management, as well as several administrative roles. Kristin has had experience in the not for profit sector for the last five years, supporting with tasks ranging from event management to community campaigns. Kristin graduated from a Bachelor of Arts in Communication, majoring in Public Relations at UTS in May 2018.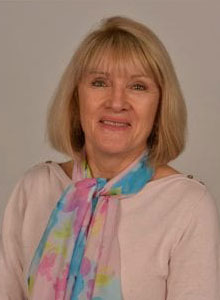 Ruth Conyers
Donation and Data Processing Operator

Ruth Conyers started as a volunteer for the Foundation in April 2018 and became a part of the official team later that year as a Donation and Data Processing Operator. Ruth has many years of experience in the area of office administration; her last role was as an Administration Assistant for Diabetes Australia-NSW, where she was employed for 15 years. Ruth also has a daughter who works as a nurse at the Prince of Wales Hospital.
Frenchy Mayr
Individual Giving Manager
Frenchy joined the Foundation in September 2021 as Individual Giving Manager. Frenchy comes to the Foundation with eight years of experience in Individual Giving in the not for profit space and has previously worked at a kids cancer charity and a breast cancer research foundation. Having worked and lived across 4 continents, Frenchy has been instrumental in growing the supporter base and brand awareness for some of Australia's most trusted charities and organisations.