George Kemp
Chairman, Company Secretary
Founding Director
George is a Founding Director and this is his fourth year as Chairman. George has held various board committee roles. He has close contact with many upcoming and well-known talented Australian singers and has enabled the Foundation the opportunity to work with them. He is Managing Director and Principal of George Kemp and Associates Pty Ltd and is an Australasian specialist in international tax law.
George is Chairman of the POWHF Finance & Audit Committee and is on the POWHF Dreams2Live4 Transition Committee.
George holds the following qualifications: Bachelor of Commerce; FCPA; Chartered Tax Advisor.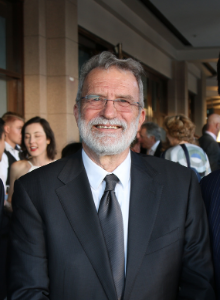 George Jepson
Deputy Chair
George joined the Foundation Board in September 2019 after spending over 35 years in senior management roles within Healthcare in both the public and private sector in NSW and internationally. He has led major organisational change within St Vincent's, Royal North Shore, and Prince of Wales hospitals and managed the development of general practice networks as community-based healthcare risk holders and as part of the private health insurance sector. George spent the past ten years in the Middle East developing healthcare in both the government hospital and private sector establishing contracts for the design, building, and management of the private sector. George with his wife Marie were co-founders and members of the Board of the Tristan Jepson Memorial Foundation formed in memory of their son to address the impact of mental health within the legal profession.
George is an Associate Fellow of ACHSM and a Graduate Member of AICD.
Silas Chan
Treasurer
After 15 years as Foundation Auditor, Silas joined the Board in August 2020 as Treasurer. The Foundation's finances could not be in safer hands. Silas is director at CAAA Wong & Mayes accountants and has been working in public practice for over 25 years. He is passionate about helping his clients to understand and leverage residency and non-residency tax scenarios, tax structure on foreign income and overseas assets. He is experienced in negotiating ATO audits over undisclosed foreign income and tax.
Silas's qualifications are as follows: Bachelor of Commerce (UNSW), Chartered Accountant, registered company auditor.
Jennie Barry
Jennie Barry has been the General Manager of Prince of Wales Hospital and Sydney/Sydney Eye Hospital since July 2019 and brings over 23 years of varied health expertise to the Foundation Board. Jennie started her career as a registered nurse at Kareena Private and Prince of Wales Hospitals, specialising in orthopaedics before moving into management roles across surgery, anaesthetics, community health and aged care. Prior to joining the Prince of Wales Hospital, Jennie was the Director of Nursing and Support Services at Sydney/Sydney Eye Hospital.
Jennie's qualifications are as follows: Masters of Health Law (University of Sydney), Bachelor of Nursing (University of Western Sydney).
Mark Moran
Mark was a founding director of the Foundation. He has maintained directorships over 20 years. Mark was recently Chairman for the POWHF Planning Committee for the successful Hybrid Operating Suite campaign. Mark was a Director and CEO of the Moran Arts Foundation from 1988 – 2013, and the Moran Family Foundation. With his wife Evette they are principal supporters of the Literacy for Life Foundation (Indigenous literacy). They sponsor the annual Mark and Evette Moran Reddam House Entrepreneurial six year Scholarship and the annual Moran Rocks to Rocks on the Central Coast (surf lifesaving). They have also been principal sponsors of the Central Coast Five Lands Walk Festival for the past four years and the Woollahra Small Sculpture Prize and they have been the principal sponsors of the Waverly Council NIB (literature) awards for the past two years.
Mark holds the following qualifications: Bachelor of Arts (University of Sydney), Chairman, The Mark Moran Group.
Sarah Street
Sarah joined the Prince of Wales Hospital Foundation board in December 2019. She is currently Chair of the Nominations Committee and a Governance committee member. Sarah trained and worked as a lawyer, before moving into legal and health search and recruitment. She is a Director at Finlaw.co and also sits on the Jessie Street Trust Advisory Board.
Sarah's qualifications are as follows: Bachelor of Arts and Law.
Rick Christie
Rick has been a board member of POWHF for seven years. He has a good knowledge of the health system as he has been a patient of the hospital and offers his legal expertise. Rick founded a cycling event called Ride for Life that ran for ten years and raised funds for UNSW Cancer Survivor Centre to fund a research fellowship to assist people surviving cancer. Through his law firm ChristieLaw, Rick specialises in wills & estates, property law and small business law.

Rick's qualifications are as follows: Bachelor of Arts, Bachelor of Laws (Macquarie University)
Tina Clark
Tina is a Buyers Agent at Rose & Jones with more than 20 years experience in institutional equity trading in Hong Kong, New York and Sydney. Drawing from her vast experience in negotiating large deals and working with the world's most sophisticated investors, she brings her passion for real estate into this next phase of her career. An avid investor of real estate over the last 30 years, Tina has bought, sold and renovated many homes across the Eastern Suburbs.

Having grown up in countryside, Tina spent her high school years at boarding school in Rose Bay and she has a well-established personal and professional network across Sydney. She enjoys building trust and creating long term relationships with her clients, many of whom have known her for decades.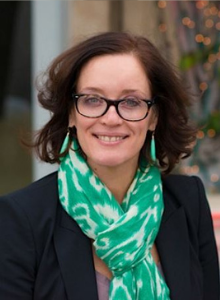 Susie Dobson
During her 30-year career in Public Relations in the US and now back in Australia, Susie Dobson has successfully launched numerous campaigns for well-established businesses and start-up companies alike, while building expertise and reputation for creativity and integrity with clients in fields of health, government, hospitality, fashion, entertainment, beauty, non-profit and lifestyle.
Currently the Assistant Director of Communications and Public Affairs for Cancer Australia, a position she has held since mid 2018, Susie plays a key role in the development and implementation of media and communication activities, which shape and influence the national cancer control agenda and position and promote Cancer Australia as a trusted and reputable leader in cancer control.
Susie has a knack for developing and managing effective marketing strategies, successful brand introductions, memorable events, creative media placements, and professional distribution of press materials. She has the vision to invent entirely new vehicles, such as the Heath Ledger Scholarship and the Breakthrough Awards, which she created as Board President of the non-profit organization, Australians in Film, based in Los Angeles.
David Paradice
David joined the Foundation Board in 2020. David has over 35 years' experience in equity investments. Prior to establishing Paradice Investment Management in 1999 David spent five years as the smaller companies fund manager at Mercantile Mutual specialising in small company research/funds management. Prior to joining Mercantile Mutual, he held the position of small listed and unlisted portfolio manager with the NSW State Superannuation Investment and Management Corporation.
Peter Thomas
Peter joined the Prince of Wales Hospital Foundation board in 2020. He has over 20 years of experience in senior leadership positions in the for purpose sector, for a focus on growth and supporter engagement. He is currently the CEO of Foundation and Friends of the Botanic Gardens in Sydney, where he builds community support for the vital horticultural, scientific and educational work of the gardens.
Peter has a bachelor of arts in Industrial Design and recently completed his Executive MBA, including a study trip to visit technology firms in California. He has worked for a range of charitable organisations, including almost 20 years at Australia's largest human rights organisation, Amnesty International. There he led the development of programs that significantly grew the organisation and transformed its operations. As a member of the global Fundraising Management Team he worked with his international counterparts to build a much stronger culture of philanthropy within Amnesty International.